Go.Compare Car Insurance Partners – Top UK Providers in One Place
Choosing the right car insurance policy can be a daunting task, but Go.Compare is here to help. Our Car Insurance Partners page features a comprehensive list of top UK car insurance providers that Go.Compare search to compare policies, prices, and features. With Go.Compare, you can save time and money by finding the best coverage for your needs.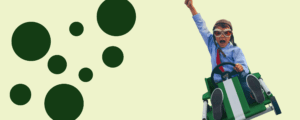 Go.Compare is proud to partner with a wide range of trusted and well-known car insurance providers in the UK. Our Car Insurance Partners page offers links to each provider, allowing you to make an informed decision about which provider is right for you. By using Go.Compare, you can access valuable insights and easily compare policies from leading insurers. This ensures that you have access to the best insurance options on the market, giving you peace of mind when it comes to protecting your vehicle.
By exploring the Go.Compare Car Insurance Partners page, you can confidently browse the leading insurers and with Go.Compare's user-friendly platform, comparing policies has never been easier.
List of Go.Compare Car Insurance Providers:
Quotemehappy.com Car Insurance
Click here to compare car insurance and save with SortMyCash and Go.Compare today!