Sign up now!
Maximise Your Savings with Ease...
Welcome to SortMyCash, your ultimate consumer hub for saving money, simplifying your financial life and more.
Our service is entirely free, so sign up today and discover how we can help you save money and organise your finances without any hassle.
Sign up now!
Welcome to
Here's How It Works…
Your One-Stop Financial Hub: Effortless Savings and Unbeatable Partners At SortMyCash, we do the hard work for you by rigorously selecting the best partners in each financial category, such as insurance, utilities, mortgages and consumer protection. Our thorough due diligence process ensures that you have access to top-notch financial services, so you no longer need to trawl reviews and can instead focus more time on enjoying your life. Choose the area you need help with, get a free quote, and start maximising your savings right away. With our seamless online platform, you'll be able to manage your finances all in one place and look forward to a brighter financial future.
Start Your Savings Journey Today – Select a category below to begin:
Coming soon and recently added to SortMyCash…
At SortMyCash, we cater to your individual needs, offering both a user-friendly online platform and personalised assistance for those who prefer a more hands-on approach. Our team of experts and reputable partners will support you in achieving financial success, whether you need guidance or simply want to manage your finances online.
Our service is free, easy to use, and tailored to your preferences – so why not give us a try and join the SortMyCash family today?
The SortMyCash Advantage…
At SortMyCash, we recognise the individuality of each person's financial journey, and that's why we're dedicated to providing tailored solutions for all. Our platform is expertly designed for effortless online use, but we also offer personalised assistance for those seeking a more customised experience. Whatever your preference, our mission is to simplify your financial management process, ensuring a stress-free and efficient approach. We're here to empower you in making informed financial decisions, giving you the confidence to navigate your unique path towards financial success.
Unlock your financial potential: Save more, earn more, and make your money work smarter for you!
We can help with (typical savings*):
How It Works
Managing your finances has never been easier. Simply choose a category below, follow the on-page information, and relax knowing that you are getting one of the very best, carefully chosen partners for that area!
Why Choose SortMyCash?
We're devoted to making the financial world accessible and simple to navigate. With a wide range of services and meticulously chosen partners, we've crafted a one-stop platform where you can confidently manage your finances.
Our unwavering commitment to helping consumers save on everything from car, home, and life insurance to mortgages, energy, and broadband means we're always here to help you maximise savings and achieve your financial goals. At SortMyCash, our mission is to earn your trust and become your lifelong financial partner.
Begin your journey today and discover just how effortless we make it for you.
Our Story
"SortMyCash started as a modest, one-person endeavour (backed by my amazing family) with the ambition to become a trusted household brand. The pandemic severely impacted my flight business, which led me to conduct in-depth research and collaborate with exceptional partners to transform SortMyCash into a platform that provides exceptional services to those looking to effortlessly manage all their finances in one convenient location. Our partners embraced the vision, took a leap of faith with me, and now we're collectively growing and making a difference. As we evolve and broaden our services, we invite you to join the SortMyCash family on our exciting, rewarding journey!"
Damian Hateley
Founder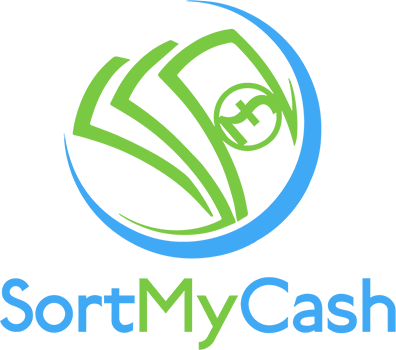 Start Saving Today
Embrace the Future of Financial Management
If you're ready to take control of your finances and start saving, click the button below, provide your basic contact information, and indicate the areas where you'd like to start saving money!
Once we receive your details, we'll send you the information you need to begin your money saving journey immediately.
*the quoted amounts are typical savings in each area. This may not mean you save this amount. Please see each individual section for more detailed information.