Sign up now!
Start saving...
We want you to have more money in your pocket!
Sound good to you? Then join the SortMyCash free of charge service today!
Sign up now!
Welcome to
Here's how it works…
Our friendly team at SortMyCash are here to help you make the most of your money. We've dedicated years to hand-picking what we consider the best partner for each financial area including insurance, utilities and mortgages. Essentially, we've done the hard work and put in the hours of research, so that you don't have to. Simply click on the area that you need and get a free quote to start making the most of your money today. We want to help you get more financial freedom, in these difficult times, so that you are free to do the things you want in life.
Choose one of the categories below to start your saving journey!
Coming soon to SortMyCash…
This is the start of your financial journey, let's take back control. Our team of specialists along with our household name partners and your dedicated account manager will be with you every step of the way. This endeavour will be as effortless and rewarding as possible.
Rest assured, SortMyCash is a free of charge service thanks to our hand-picked financial partners.
This is just the start of our journey! We have major plans to bring some exciting innovations to the platform with even more financial areas coming soon. Watch this space!
SortMyCash believes in the personal touch; a service tailored to you. No more endless waiting for a call centre, no more being passed from one person to another. We want to be the end of faceless finance. We cherish our customers and that's why each and every single user is offered a free of charge, friendly, dedicated account manager. Peace of mind at your fingertips. Use them as much or as little as you like – we are here to serve and help you with all things finance.
Let's save you money, make you money, and let your money work better for you!
We can help with (typical savings*):
How does it work?
It's exceptionally simple…just pick a section from one of the categories, follow the page information, and sort your cash!
Why use us?
There are so many different ways we can all save and manage our money…but it's not always that simple to start. Sometimes you need that extra motivation and that's where we can help!
We've found lots of different ways to help with your money, with many more to come. We look to make things as easy as possible for you and now you can sort your cash all in one place.
We've hand-picked some of the very best and trusted partners for each area, so you can rest assured that you are in the safest of hands.
Who are we?
"SortMyCash is starting from the most humble of beginnings. Our platform launched as a one man company (not forgetting my family's amazing support) with ambitions to grow into a household name; a trusted brand. Following COVID destroying my flights business, I reached out to some outstanding partners to assist SortMyCash in helping others both with financial difficulties and general assistance. Our partners loved the idea, took a chance on me, and now we're growing from here. We would love it if you would join us on our journey!"
Damian Hateley
Managing Director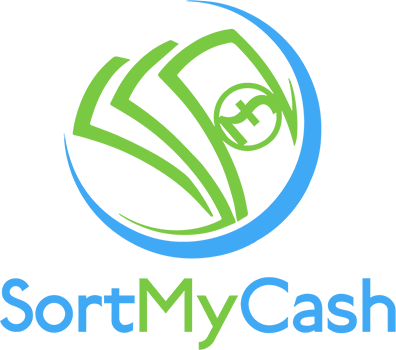 Start Saving Today
We can even help you…
If you'd like a helping hand to kick-start your saving plan, simply click the button below, fill in your basic contact information and select the ways in which you'd like to start saving money!
Once we've received your details, we'll send you the relevant information you need to get started straight away.
*the quoted amounts are typical savings in each area. This may not mean you save this amount. Please see each individual section for more detailed information.