MotoNovo Finance Car Finance Mis-selling: What You Need to Know
MotoNovo Finance is among the lenders that may have mis-sold car finance to their customers. Unbeknownst to many consumers, hidden commissions and manipulated interest rates have caused them to pay more than necessary for their car finance agreements. As a result, thousands of people may be eligible for compensation due to mis-selling practices by MotoNovo Finance.
Understanding the MotoNovo Finance Mis-selling Scandal
The Financial Conduct Authority (FCA) has uncovered widespread mis-selling in the car finance industry, with hidden commissions and inflated interest rates causing consumers to overpay by an estimated £300 million annually. MotoNovo Finance is one of the lenders implicated in these mis-selling practices, with potentially thousands of customers affected.
Mis-selling may have occurred if:
The salesperson did not disclose they would receive a commission on the car finance
The salesperson did not disclose the amount of the commission
The bank or lender did not inform you of the commission prior to the purchase
The salesperson did not fully explain the terms and conditions of the car finance
The salesperson did not explore a range of options to find the best finance for your situation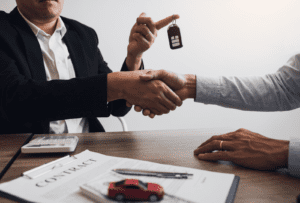 The Potential Compensation for MotoNovo Finance Mis-selling Victims
The amount of compensation you may receive for mis-sold MotoNovo Finance car finance depends on factors such as the finance amount, interest rate, repayment term, and commission structure. However, compensation claims can run into thousands of pounds due to the large sums of money involved in car purchases.
It was initially believed that only the hidden commission would be recoverable, with average claims estimated at around £1,500. Recent legal developments, however, suggest that the entirety of the interest paid, hidden commission, and any other fees may be recoverable, increasing the average claim to nearly £6,000.
Why Choose SortMyCash and Chan Neill Solicitors for Your MotoNovo Finance Claim?
While you can pursue a claim yourself, partnering with experts like SortMyCash and Chan Neill Solicitors increases your chances of success. Our expertise in handling car finance mis-selling cases means you're in good hands, and our No Win, No Fee service ensures a fair and transparent process.
By working with SortMyCash and Chan Neill Solicitors, you can expect:
A simple, stress-free claims process
Expert guidance from a dedicated team
A No Win, No Fee service, ensuring no upfront costs or hidden fees
A greater chance of success in claiming compensation
How SortMyCash and Chan Neill Solicitors Can Help with Your MotoNovo Finance Mis-selling Claim
At SortMyCash, our mission is to help you make the most of your money. We've partnered with Chan Neill Solicitors, a reputable law firm with expertise in car finance mis-selling claims, to offer a seamless, stress-free process for pursuing your claim. Here's what you can expect when working with us:
Comprehensive assessment: Our team will thoroughly review your MotoNovo Finance car finance agreement to determine if you have a valid mis-selling claim.
Clear communication: Throughout the claims process, we'll provide regular updates and ensure you understand your rights and options.
Expert negotiation: Our skilled team will work tirelessly to negotiate the best possible outcome for your claim, aiming to maximise your compensation.
No Win, No Fee: You only pay if we successfully recover compensation on your behalf. Our fees are 30% + VAT, and we obtain our fee for administration, processing, and client introduction from Chan Neill Solicitors.
Start Your MotoNovo Finance Mis-selling Claim Today
To begin your MotoNovo Finance mis-selling claim, simply complete our easy online form, and one of our friendly advisors will be in touch via email. If you have your finance documents handy, that's great – it will help speed up the process. If not, don't worry; we can guide you through obtaining electronic copies from your lender.
Don't let mis-selling by MotoNovo Finance go unchallenged. Start your No Win, No Fee claim today and let SortMyCash and Chan Neill Solicitors help you secure the compensation you deserve.
Start Your Claim Below Now