Volkswagen Finance Mis-Selling Guide: Understanding Your Rights and Seeking Compensation
Volkswagen Finance offers a range of financial products for both personal and business customers, including hire purchase, personal contract purchase, and leasing options. While Volkswagen Finance aims to provide quality services and products, mis-selling can still occur. If you believe you have been mis-sold a financial product by Volkswagen Finance, it's crucial to understand your rights and the steps to take in seeking compensation.
Recognising Volkswagen Finance Mis-Selling
Mis-selling occurs when a financial product or service is provided to a customer in a misleading, unsuitable, or dishonest manner. Common indicators of mis-selling by Volkswagen Finance may include:
Inadequate or incorrect information: The sales representative did not provide you with accurate or comprehensive information about the financial product, its features, or associated costs.
Unsuitable recommendations: The financial product recommended to you did not align with your needs, financial situation, or preferences.
High-pressure sales tactics: The sales representative employed aggressive or high-pressure tactics to persuade you to enter into the finance agreement.
Lack of transparency: The finance agreement contained hidden fees, charges, or terms that were not properly disclosed to you during the sales process.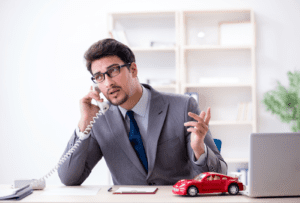 Steps to Claim Compensation for Volkswagen Finance Mis-Selling
If you believe you have been a victim of mis-selling by Volkswagen Finance, follow these steps to seek compensation:
Document your case: Gather all relevant documentation, including the finance agreement, correspondence with Volkswagen Finance, and any other evidence that supports your claim of mis-selling.
Contact Volkswagen Finance: Lodge a formal complaint with Volkswagen Finance, outlining the details of the alleged mis-selling and the compensation you are seeking.
Allow time for a response: Volkswagen Finance should acknowledge your complaint within a reasonable timeframe and provide a final response within eight weeks. During this period, the company may investigate your claim and offer a resolution or compensation, if appropriate.
Seek help from the Financial Ombudsman Service (FOS): If you are not satisfied with Volkswagen Finance's response or if they do not respond within eight weeks, you can escalate your complaint to the FOS. The FOS is an independent body that helps resolve disputes between consumers and financial service providers.
Legal action: If you are still unsatisfied with the outcome after pursuing the FOS route, you may consider legal action. It's essential to consult with a solicitor experienced in financial mis-selling claims to evaluate your case and guide you through the process.
Time Limits for Volkswagen Finance Mis-Selling Claims
It's important to be aware of time limits when pursuing a mis-selling claim against Volkswagen Finance. Typically, you have six years from the date you entered into the finance agreement or three years from the date you became aware of the mis-selling to initiate a claim. However, it's crucial to consult with a legal expert to confirm the specific time limits applicable to your case.
Compensation for Volkswagen Finance Mis-Selling
Compensation for mis-selling claims can vary depending on the severity of the mis-selling and the financial impact on the customer. Compensation may include:
Reimbursement of overpaid amounts or hidden fees: If you were charged excessive fees or costs due to mis-selling, you may be entitled to a refund.
Interest on overpaid amounts: You may also be eligible for interest on any overpaid amounts, calculated from the date of overpayment to the date of reimbursement.
Compensation for distress and inconvenience: In some cases, you may be awarded compensation for the distress and inconvenience caused by the mis-selling.

Start Your Claim Below Now